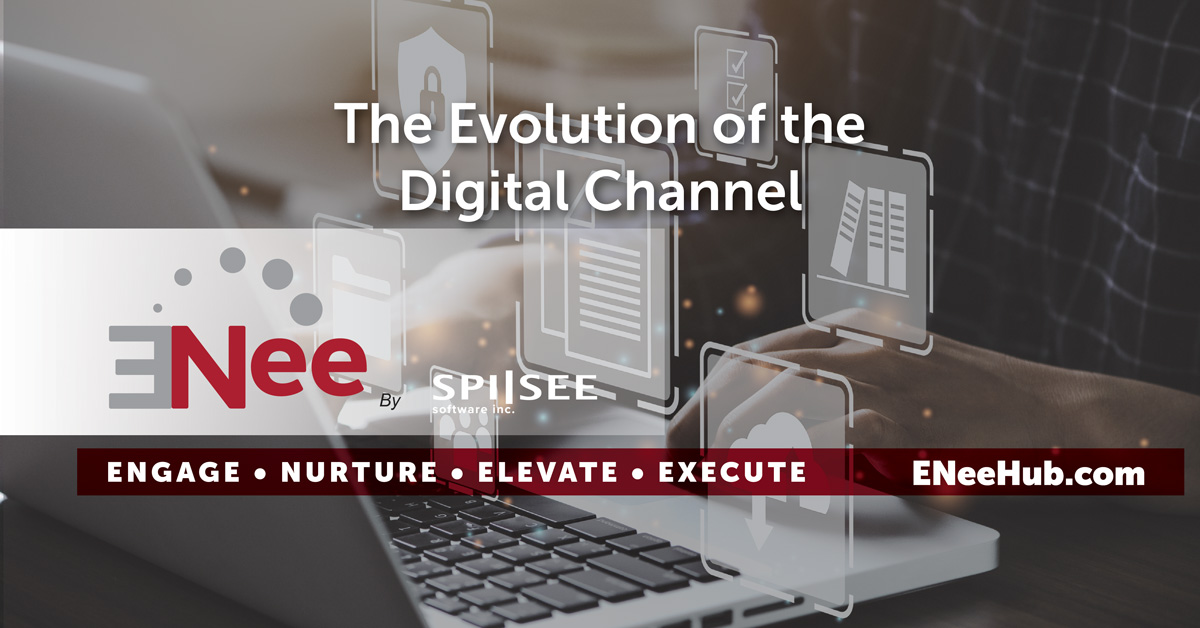 There is a momentous shift in the way that technology companies are going to market. This is happening due to some key factors happening in market. The focus now is creating a digital sales channel, allowing your customers to purchase how they want and when they want.

This is also driving more focus on creating effective indirect sales channels, selling through partners who have a keen understanding of technologies and markets, and have existing customer bases. In my experience, this is the key focal area for technology and telco companies to grow revenues.

This opportunity is massive and its existence is fully dependent on one critical engagement tool- the digital partner platform and marketplace.

Let's focus on a couple of key points here.

In technology today, the main focus of growth is now in the indirect sales channel space. Companies are putting resources and horsepower into their indirect programs due to the following:

• Fastest capability to scale your program by building a network of partners who are already selling
• Partners are full on in the trenches, know technology trends that customers want and have a base of customers to upsell to
• No long lead time to recruit internal direct reps, train them, hope they hit the ground running and start to produce
• Cost effectiveness. The channel is Pay for Performance. When partners sell they are paid. Direct sales employees have hard costs such as salaries, benefits, commission, training and turnover, sick and out of office days etc.
• New tech companies can't afford to build a direct team due to costs and the associated ramp time. With partners, they get this right away and go to market faster

Automation and the Evolution of the "Marketplace"

Automation is becoming key to driving more partner activity. Marketplaces will play a key role in creating the enablement platform to fuel the indirect sales growth.

By end of 2022, Forrester reported that 3% of the global sales of Telecom and Technology (ICT SaaS) went through some sort of a marketplace, by 2030, they estimate that number to be 33%

Many Technology and Telecom companies believe that they have a great indirect partner program. I like to think of the key components as the New 3 Ps of Channel Management:

People - A smart committed team of resources to drive the program and support the Partners

Product (Solutions) - An effective suite of products that are in demand, priced effectively and are Partner friendly to learn and sell, with healthy commissions

Platform - A fully automated feature rich Partner Engagement platform that creates multiple options and opportunities to engage partners and create an amazing Partner Experience
The main gap commonly seen here is in the Platform, really the most critical part for Partner Engagement.


Technology companies today are used to a simple Partner Relationship Management Tool or PRM, to communicate with their partners. PRMs have been around for decades and served a purpose, but in today's fully digital world, a PRM is just not enough. Most continue to struggle with Partner Automation Technology options and don't really know how to estimate the benefits of implementing one.

What they don't necessarily realize is that as the partner environment gets more important in the sales process, the demands from partners increase and the relationship becomes more complicated. This requires you to have a fully automated partner Ecosystem Management platform that fully automates the entire process between you, your sales partners, integration partners and where applicable, your suppliers.

This is exactly what we have built with the ENee Hub from Spiisee. A fully automated channel automation platform where technology and telecom vendors interact and transact in ONE location. A fully digital sales channel.
Spiisee has again been recognized by Canalys as being one of the leaders in "Channel Ecoystem Management''.  This is our second year on this prestigious list and we look forward to continuing to transform the way companies operate their sales channels.
With the opportunity ahead of us, we have built the key tools to overcome these challenges and provide a complete, One Platform experience with the ENee Hub from Spiisee. Our mission is to help our clients succeed in creating a competitive advantage in their indirect sales channel (Partner) programs and be best positioned to capitalize on this growing market trend towards marketplaces and partnerships and drive revenues into the future.