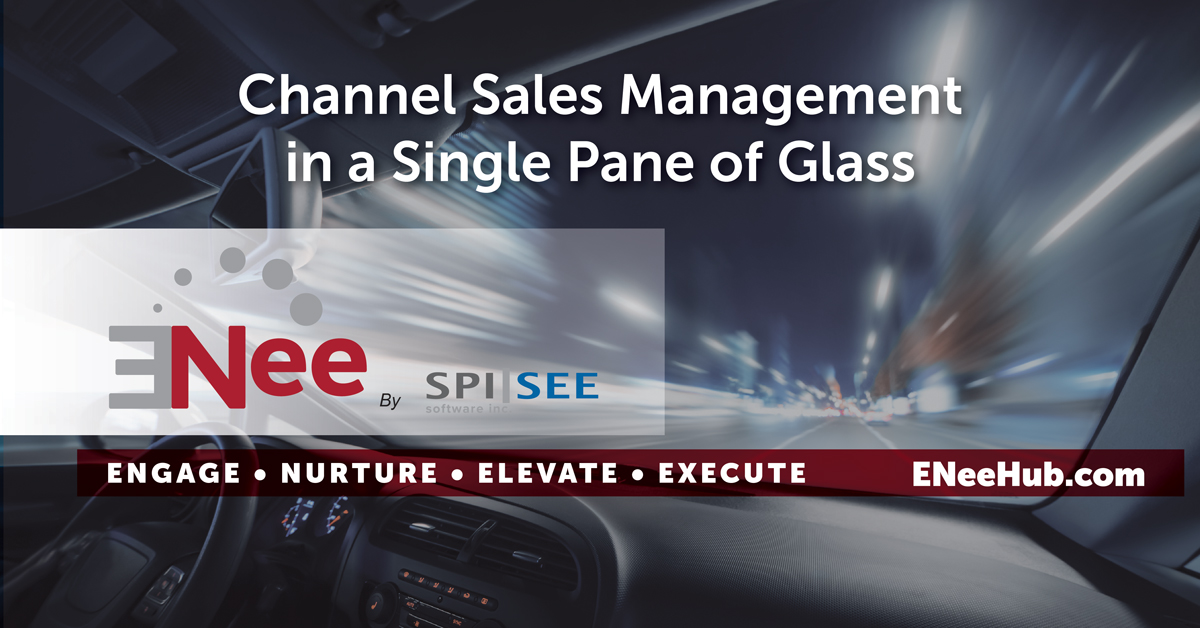 ENee is the all-in-one Sales Management Platform & Marketplace.
Eliminate the complexity of managing both indirect and direct sales channels including vendor partnerships…while delivering an exceptional branded partner-experience.
We are thrilled to announce the launch of ENee Hub Channel Sales Management by Spiisee Software, a game changing solution designed to streamline and optimize channel sales management. Say goodbye to the complexities of handling both direct and indirect sales channels, as well as managing vendor partnerships. ENee empowers businesses to focus on what matters most – driving growth and delivering exceptional partner experiences.
The Challenge of Multichannel Sales Management
In today's competitive digital world, businesses face the challenge of expanding their reach and sales through various channels. Operating across both direct and indirect sales channels, along with vendor partnerships, can be overwhelming and time consuming. As organizations grow, so does the complexity of managing these diverse sales channels. Additionally, providing a seamless and branded partner experience becomes a crucial factor in building strong relationships and achieving sustainable success.
The ENee Hub Solution
ENee Channel Sales Management is engineered to simplify the complexities of multichannel sales management. By bringing together all sales channels and vendor partnerships in unified hub, ENee enables businesses to take complete control of their sales ecosystem. With its intuitive and user-friendly interface, sales teams can efficiently manage and monitor activities, access real-time data, and make informed decisions to drive growth.
Key Features of ENee Hub Channel Sales Management
Through Channel Marketing Automation
Optimize your channel marketing performance with collaboration between suppliers through ENee marketing tools. Manage scrolling advertising or promotional banners and special offers requested by suppliers.
Channel Intelligence System
Get the very best insight into your channel activity. ENee consolidates end-user, suppliers and sales partners metrics, providing real-time and historical reporting.
Make sales training and certification more efficient across vendors. Increase value within your partner community with product awareness and sales partner knowledge through educational videos, product information, sales training and certification entered and managed by your supply partners.
Product Information Management
You and your vendors can enter and manage product information through ENee. Enter or update products and subscription services into your marketplace.
Partner Ecosystem Management
Digitally transform the way you enter, track and manage both sales and supply partner information.
Relationship Management (CRM + PRM + Marketplace)
Capture, track and manage end-user information. From deal registration to subscription tracking, get meaningful insight into your partners' customer base to build relationships and reduce churn.
B2B E-Commerce Marketplace
Offer your channel partners the very best procurement experience to find and sell products and services within your Online store.
Enable sales partners to easily quote multiple products & services from multiple suppliers. Sales partners can purchase, sell and track orders and subscription services within a single pane of glass.
Are you ready to take your Channel Sales to the next level and embark on a journey to business growth? Don't miss the opportunity to experience the power of the ENee Hub. Schedule a demo today and witness first hand how ENee can revolutionize your sales ecosystem, simplify your operations, and elevate your partner experience.