ENee Hub is the all-in-one sales management and infrastructure platform.
Eliminate the complexity of managing both indirect and direct sales channels including vendor partnerships…while delivering an exceptional branded user-experience.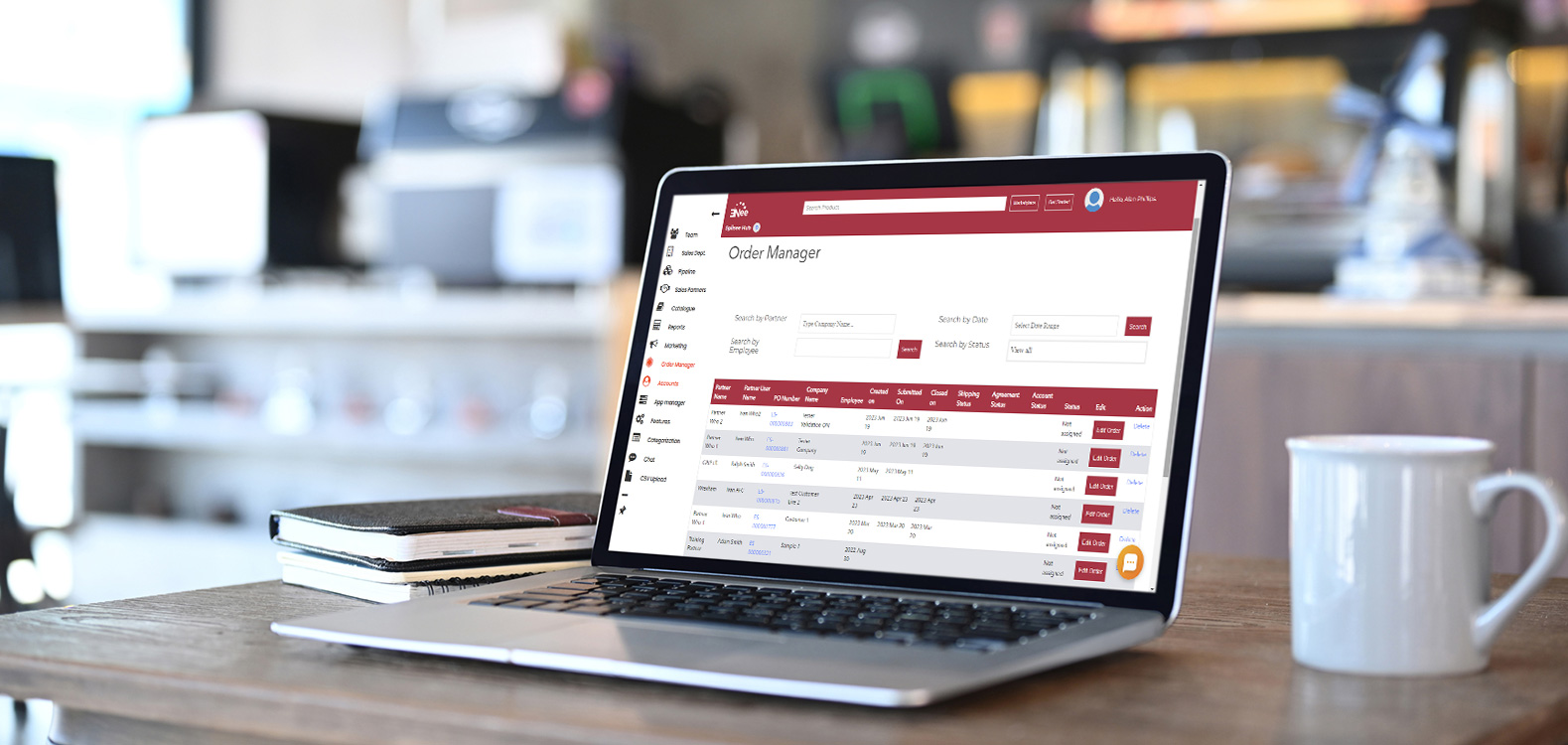 MARKETPLACES ARE THE FASTEST GROWING ROUTE TO MARKET IN THE WORLD in every industry. McKinsey forecasts that B2B marketplaces are going to drive $17 trillion by 2030

The "DIZZYING SPEED" at which cloud marketplaces are accelerating has forced analysts to double their previous growth forecasts. Canalys now expects that by 2025, cloud marketplaces will grow to more than $45 billion, representing an 84% CAGR.

"WE UNDER-CALLED IT", explained Steven Kiernan, Vice President at Canalys. "CLOUD MARKETPLACES ARE ACCELERATING AT SUCH A DIZZYING SPEED THAT WE'VE DOUBLED OUR PRE-PANDEMIC FORECAST."

Cloud marketplaces have moved on from a future-looking trend, accelerated by the pandemic. They are now strategic and actionable routes-to-market (RTM) conversation with thousands of software and hardware vendors and services partners. Canalys 2023 

As more complex technologies are consumed via marketplaces, end customers are also turning to trusted partners to help them discover, procure and manage marketplace purchases. By 2025, Canalys conservatively forecasts that almost a third of marketplace procurement will be done via channel partners on behalf of their end customers. Canalys 2023
The Complete Sales Cycle Engine
QUANTIFY YOUR SALES ACTIVITY WITH REAL-TIME ANALYTICS AND SALES PROGRAM INTELLIGENCE FROM ENEE. KEEP TRACK OF ALL ACTIVE LEADS AND ACTIVITY, ALL IN A SINGLE PANE OF GLASS.
ENee Blog
Stay up to date with new features, industry news and announcements
Alan Phillips
Product Update September '23 25 new connectors We launched earlier this year with 50 CRM and Marketing Automation connectors and since
Mike Shatilla
ENee is the all-in-one Sales Management Platform & Marketplace. Eliminate the complexity of managing both indirect and
Alan Phillips
We are thrilled to announce and welcome our new Chief Executive Officer, Brian Moore, to lead our dynamic team.